Latest Posts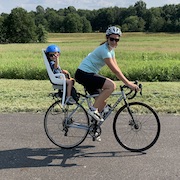 Alex and I have been taking a small break from operating the bike tours. Life often gets in the way and for us the arrival of a couple little people have created a temporary hold on our business. Our third child is due to arrive shortly and we plan on keeping you updated on everything bikes with our blog as well as some awesome things to do in the local area. We are planning on restarting day tours for the 2023 season.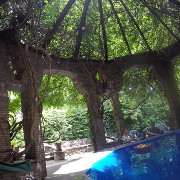 We woke up on Sunday for our day off of the bikes. We had planned for Tia's mom plus boyfriend to join us on a tourist day of the town of Milford, PA. Milford Pa is one of the Delaware River Towns and has a unique history. A Pennsylvanian Judge Biddis bought the land and designed the layout to mirror Philadelphia. Milford's central street is equivalent to Market Street running from the Delaware river with Broad Street intersecting it, with East-West streets numbered in a grid formation.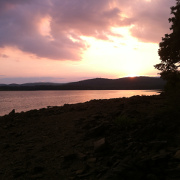 Alex and I were greatly anticipating our first camping cycle tour in the US and able to explore a new area for us, The Catskill Mountains in NY. As our previous post we have acquired all new things allowing us to camp each night and unlike our previous cycle trips we purchased a tiny stove to allow us to make coffee anywhere we wanted. From our previous adventures we come to the realization that coffee is very near and dear to our hearts and worth the extra weight to know you can wake up to a cup of coffee.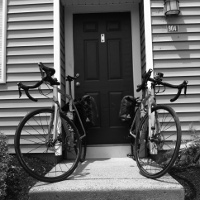 It is that time again; once again we are heading out on the road, just this time not for as long as our crazy Asia adventure. Since arriving in the states we have not yet done any cycle touring, except one quick weekend where we didn't have to carry supplies and that is just not acceptable. We are hyped and excited to be spending 8 days riding out to the Catskills and back. We will be fully loaded and camping every night, something we have never done in the past. In Asia we had a tent and prepared but only 3 weeks in we lost the tent and relied on hotels, guesthouses, and homes. The whole journey will be around 500 miles and we will be taking the cyclocross bikes with road tires.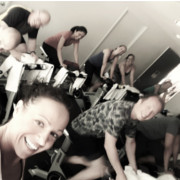 I love cycling outside in the fresh air and watching the scenery go by, and never really considered the alternative; stationary spinning. My current workplace has a pretty decent gym and every Monday at lunch they offer a spin class. At first thought I was reluctant when my colleagues told me that spin was such a great class, "but I cycle all the time outside, so why would I spin inside? I could go running outside instead", I thought. I resisted for weeks and finally my other gym buddies convinced me to take the spin class. I believe it was a rainy Monday and my options of going outside was non-existent. The class was full of a broad mixture of ages and gender and I took one of the bikes in the second row.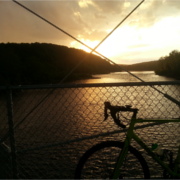 It's fairly safe to say that we're roadies. What does that mean? Well, neither of has ridden a mountain bike in their adult lives, we meticulously plan our routes to avoid anything other than blacktop surfaces for fear of ruining our skinny road tires and we tend to consider the idea of a bike with anything other than a road style drop handlebar as a needlessly slow way to get from A to B.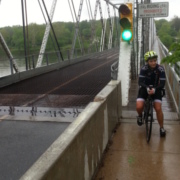 It's been a busy time here at Bear Bicycle Touring Co. If you've been following us on social media, you'll know we've been riding our bikes a lot and exploring some excellent places, but we've been working hard on some exciting developments too.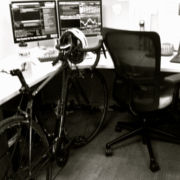 Today someone asked me if cycling was my recreational sport. I was a bit surprised by this question, but see why they asked it. Where I work, I am one of only two who cycle into work. I work in a common multi story office block that has a company gym on the lower level. Once or twice a week I cycle to work, 22 miles each way, and my office does not support a safe place to keep my bike so I bring it into the office and place it in an empty cubicle for the day. My work does not allow me to keep my clothes in a gym locker so I have to walk through the office in my complete cycling gear carrying my bike on my one shoulder and let's just say I get noticed. I would prefer not to have to do this but the choice of not cycling to work or being stared at in my Lycra is an easy choice for me.